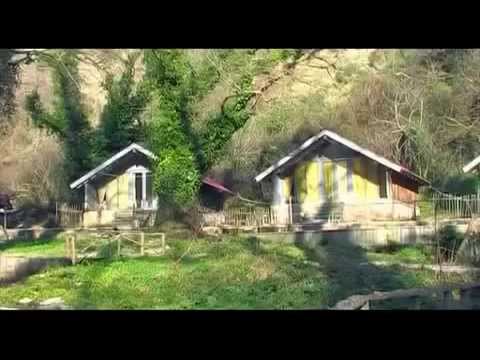 Full Country name: Republic of Albania

Area: 28,748 sq. km (10,822 sq. mi)

     

Population : 3.5 million

Capital City: Tirana (pop: 1,000,000)

Currency : Lekë

Official Language : Albanian, an Indo-European language, but is its own unique branch 

Religions :  Islam, Orthodoxy, Catholicism, Evangelical Christianity

Albania is located in the Balkan peninsula in Southeastern Europe.

Famous Albanians include Skanderbeg and Mother Teresa. Though they lived in different periods and worked in different ways, they both understood and lived out the calling and potential God has placed in the Albanian people.

Albanians are a very hospitable, friendly and relationship-oriented people.

Albanians are an ancient tribal people that many believe to be descendants of the Illyrians.

Romans 15:19- 20 The gospel came in Albania (at that time Illyricum) through the ministry of Apostle Paul.

In 70 A.D. there were 70 Christian families in the city of Dyrrachium (present day Durrës)

Because of its geographic position, being a gateway between east and west, for centuries the Albanian territory has been a battlefield for foreign empires to fight their battles.
In the beginning of 15th century Albania was invaded by the forces of the Ottoman Empire, which occupied a good part of its territory.  During that time Gjergj Kastrioti, Skanderbeg, united the Albanians in their struggle to resist the invading Turks. His heroic efforts stopped them from continuing on up into Europe.  After his death, Albania was occupied for 500 years by the Ottoman Empire. During this time the nation was influenced by the Muslim worldview and religion.

1912 – Ismail Qemali raises the Albanian flag in the city of Vlora declaring independence and signaling the end of 500 years of Ottoman rule.

1913 – In the London conference the Great Powers decided to split almost half of the Albanian territory and population, between the neighbour nations like Serbia, Macedonia, Montenegro and Greece.

1944 – The Communist Party and its regime come to power.

1967 – A violent campaign against all religious beliefs and practice culminates in Albania being declared the world's first atheistic state.

1991 – Communist rule ends and a new government is democratically elected.

The first missionaries move into Albania. YWAM Albania starts.

1999 – Hundreds of thousands of Kosovo refugees flood into Albania where they are received and served by the young Albanian Church.
2009 – Albania is accepted as a member of NATO.

2010 – 118 years after its founding, the Albanian Evangelical Brotherhood, which unites most of the Evangelical churches and organisations in Albania, is formally recognised by the Albanian government.

June 2014 – Albania was accepted as a candidate country to join European Union